twobit2354's Build: GA-Z170N-Gaming 5 - i7-6700K - GTX 980 Ti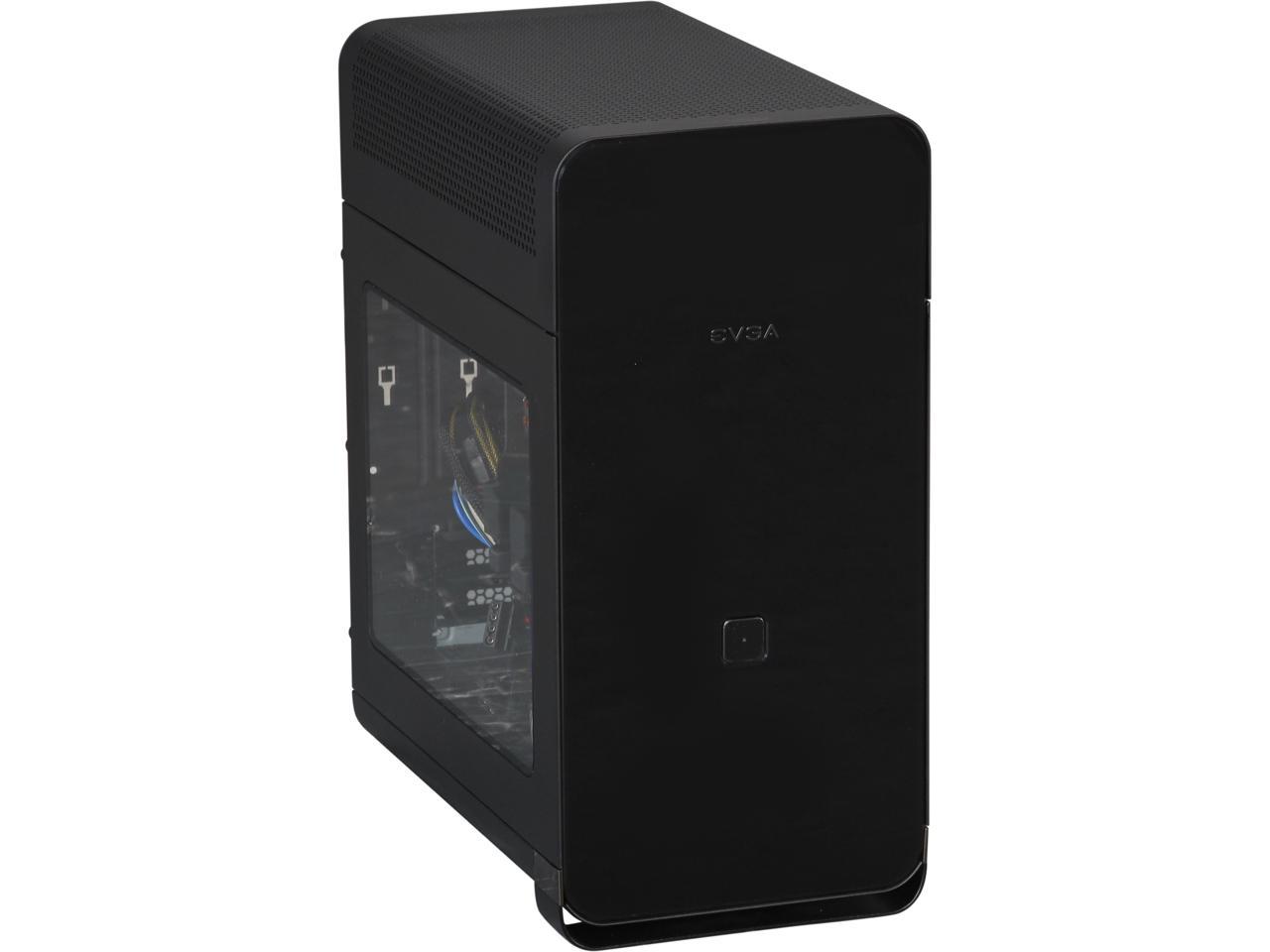 Components
Intel Core i7 6700K Quad Core LGA 1151 4GHz Unlocked CPU Processor
https://www.amazon.com/dp/B012M8LXQW/?tag=tonymacx86com-20
[UNeweggRL]
https://www.newegg.com/Product/Product.aspx?Item=N82E16819117559[/Newegg]
ARCTIC Freezer i11 Intel CPU Cooler
https://www.amazon.com/dp/B00HO9P05A/?tag=tonymacx86com-20
https://www.newegg.com/Product/Product.aspx?Item=N82E16835186093
Gigabyte GA-Z170N-Gaming 5 Mother board
https://www.amazon.com/dp/B014W2000Q/?tag=tonymacx86com-20
https://www.newegg.com/Product/Product.aspx?Item=N82E16813128846

Crucial Ballistix Sport 32GB (2x16GB) DDR4 DRAM DIMM 2400MHz
https://www.amazon.com/dp/B01AG9EZ6E/?tag=tonymacx86com-20
EVGA GeForce GTX 980ti 6GB Video Card(267mm)
https://www.amazon.com/dp/B014PXHC6M/?tag=tonymacx86com-20
Samsung 2.5" 1TB EVO 850 SSD
https://www.amazon.com/dp/B00OBRFFAS/?tag=tonymacx86com-20
https://www.newegg.com/Product/Product.aspx?Item=N82E16820147374
EVGA Hadron Hydro Mini-ITX Chassis w/ 500w 80Plus Gold Power Supply
https://www.newegg.com/Product/Product.aspx?Item=N82E16811205012
Comments
This was built in US & parts sourced here as well. Building this for a friend who was looking for a personal 4K editing rig but did not want a huge form factor. I directed him here, and he sourced the parts and shipped them to me.
After my 5th successful build being a Sierra i7-6700K processor build, it was so much easier than my previous models. This one was one to the same. Albeit, there were some slight differences, after figuring out the audio(biggest pain) it was so easy. Everything was very straight forwardafter I figured out the audio.
What Works
Everything seems to work (sound/video) as I would expect and the system has been running for a couple of weeks now without any issues, hangs, glitches etc. I did read about the new WiFi phone call hand-off feature in the OS, which I'm not interested in so I haven't tested that.
General Procedure was:
Download Sierra install media from the App Store
Download UniBeast
Create the Install USB (using UniBeast and Sierra media), once this is done, I found it handy to put MultiBeast and all your other drivers in a folder on this USB so they are ready to go if you have to do a rebuild.
Download MultiBeast
Download NVidia Web Drivers (http://www.nvidia.com/download/driverResults.aspx/107807/en-us)
Download the EFI Partition mounter (/threads/how-to-mount-efi-partition.174321/)
Set up the BIOS (see below)
Boot with USB (use F12 during boot to select USB as the boot device)
Perform OS install (off network)
Run MultiBeast
Reboot and press DEL during boot to select the new UEIF partition as the boot partition.
Install the NVidia Web Drivers
Install the DLink Wifi drivers
The sound card refused to work and I tried lots of very different techniques that I found in forums etc... but after a rebuild which included several reboots, I went to have another go at it, only to find the hardware had show up in the system > sound > output menu and mic/speakers have worked flawlessly ever since.
BIOS Settings
Press DEL during boot to access BIOS
In BIOS Features:

Fast Boot: Disabled
VT-d: Disabled
Windows 8/10 Features: Other OS
LAN PXE Boot Option ROM: Disabled
Storage Boot Option Control: UEFI Only
Network Stack: Disabled

In Peripherals:

Initial Display Output: PCIe 1 Slot (if graphics card installed) or IGFX (otherwise)
XHCI Hand-off: Enabled

In Chipset:
Prepare Bootable USB Drive Installer
This whole section should be performed on the working Mac/Hackintosh
Insert the USB drive
Open /Applications/Utilities/Disk Utility
Highlight the USB drive in left column
On a Yosemite or older system:

Click on the Partition tab
Click Current and choose 1 Partition
Click Options...
Choose GUID Partition Table
Under Name: type USB
Under Format: choose Mac OS Extended (Journaled)
Click Apply then Partition. When it finishes, close Disk Utility.

On an El Capitan or newer system:

Click on the Erase button in the toolbar
For Name: enter USB
Make sure Format is set to OS X Extended (Journaled)
Make sure Scheme is set to GUID Partition Map
Hit Erase. When it finishes, close Disk Utility.

Run UniBeast

Hit Continue on the main screen, Continue on the UniBeast+MultiBeast screen, Continue on the Clover Credits screen, Continue on the Software License Agreement screen, and agree to the license
Select your newly formatted USB drive (so it turns blue) on the Select a Destination screen and hit Continue
Select Sierra (so it turns blue) and hit Continue
Select UEFI Boot Mode (so it turns blue) and hit Continue
Select appropriate graphics options (nothing checked for the GTX980ti or onboard HD530 graphics) and hit Continue
On the Verify Installation Options screen, hit Continue
Enter you password when prompted and wait
When the install finishes, hit Quit

Eject the drive & insert it into the new machine.
Install Sierra
Note: the speed of this installation process is not a reflection on the speed or quality of your hardware. It's just going to take a while.
Start the GA-Z170N-Gaming 5 machine with the USB drive inserted. If you don't see the Clover boot screen, restart and hit F12 at the BIOS splash screen to get a list of boot devices, and select the UEFI entry for your USB drive.
Select Boot Mac OS X from USB (it should have a picture labeled "EXTERNAL"; use left/right arrow keys to select from multiple options and press enter when the correct one is selected)
You should see the apple logo and a progress bar as the installer loads.
After a couple of progress bars (one of which takes a long time with little apparent progress), you should be prompted to select a language. Then you should see the OS X screen.
Select Utilities / Disk Utility... from the menu bar.
Select the drive on the left where you want to install Sierra
Hit Erase
From the dialog that pops up, put in whatever Name you want for the disk, select the Format OS X Extended (Journaled), and the Scheme GUID Partition Map
Hit Erase
When the erase finishes, hit Done then Quit Disk Utility from the menu
Back at the OS X screen hit Continue.
On the license screen hit Continue
Select the disk you just created by name and hit Continue
This stage of the installation will take some time. It may stick for up to 5 minutes at different points, but it should eventually restart. (The installation is not yet complete, though; do not remove the USB drive.)
After the reboot, the machine should boot to the Clover menu again. If it says there's no boot device or boots to the wrong thing, reboot and hit F12 from the BIOS splash screen and select the USB drive. At that point you should get the Clover menu. At the Clover menu, select Boot Mac OS X from YourDiskName and you should get to the Welcome screen.
Select your country, keyboard, and complete the rest of the setup process. Tell it your computer does not connect to the Internet. Do not "Transfer Information to This Mac" yet either (you can run Migration Assistant later to do that).
After the setup, you should end up at the desktop. Congratulations! But you must still perform the post-install setup next.
Post-Installation Configuration
Note: You must complete this or else your Hackintosh won't be able to boot without the USB drive in place. If you are using integrated graphics, you should expect some graphical glitches, particularly in the menu bar and window title bars.
Copy all the files from the post install directory of the USB stick to your new Sierra install (e.g. to Downloads)
Run the copy of MultiBeast you just copied to the new drive.
Select Quick Start and then UEFI Boot Mode
Select Drivers and then Audio and then Realtek ALCxxx and then ALC1150(**do not use series 100 board or audio will NOT work!**)
Select Drivers and then Network then Atheros then AtherosE2200Ethernet v2.2.0(whatever the latest version is)
Go to Customize then System Definitions:

If using an Nvidia card, select iMac 14,2

Hit Save on the top right to save a copy of this configuration for future reference.
Hit Build and then Install
When it says "Install Succeeded" then quit MultiBeast
The MultiBeast installation should have left the EFI partition of your system drive mounted (called EFI in Finder).
Copy the following files from your post install directory to the EFI partition:

Any SSDTs to EFI/CLOVER/ACPI/patched/
config.plist to EFI/CLOVER/config.plist -- this file has a grab bag of fixes in it, including an audio fix, HDMI fixes, a Bluetooth fix, GTX980ti fix, and a USB tweak.

From the downloaded files install the WebDriver-367.15.10.35f01.pkg
While the Nvidia Drivers are installing, also reach over and install audio_pikeralphaALC-120_v1.0d 2.command
Once both have installed, restart the computer and verify both have been implemented and are in working condition.
If using an Nvidia card that's not supported out of the box, install the Nvidia Web drivers. While that installation runs (before restarting at the end):

Open Clover Configurator, mount your EFI partition, and select EFI/CLOVER/config.plist.
Go to the Boot screen and uncheck the box for nv_disable=1 on the Boot screen and then check the box for nvda_drv=1
File / Save and then Quit Clover Configurator
After the Nvidia Web drivers installer finishes, restart. After that you should get full graphics acceleration.
For my config list and files, I have provided a Dropbox for everyone
Dropbox Files for Z170N-Gaming 5 GTX980ti Hackintosh
​
Good building friends!!!!​