[Success] [Mavericks] SquadSeven's Build - i7 4770k - GA-Z87X-UD3H - 16GB RAM - GTX 780 3GB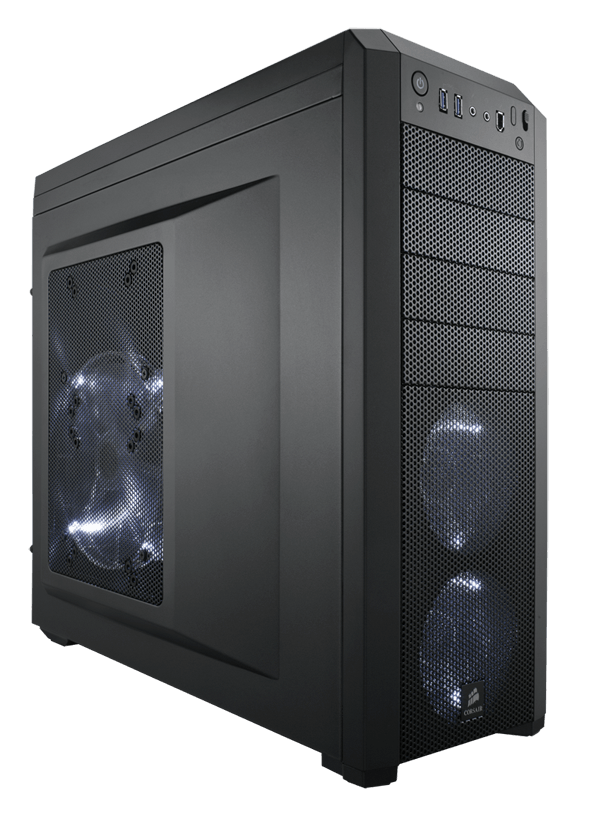 Components
Case: Corsair Carbide Series Black 500R
http://www.amazon.com/B005E983JW
Motherboard: Gigabyte GA-Z87X-UD3H
http://www.amazon.com/B00CU4L508
CPU: Intel Core i7 4770K
http://www.amazon.com/B00CO8TBQ0
CPU Cooler: Cooler Master Hyper 212 EVO
http://www.amazon.com/B005O65JXI
RAM: Corsair Vengeance 16GB (2x8GB) DDR3 1600 MHz (PC3 12800) Desktop Memory (CMZ16GX3M2A1600C10)
http://www.amazon.com/B006EWUO22
Graphics Card: MSI NVIDIA GeForce GTX 780 3GB GDDR5
http://www.amazon.com/B00CWNYIBU
Boot Disk: Samsung Electronics MZ-7PD128BW 840 Pro Series 2.5-Inch 128GB SATA 6Gbps Solid State Drive
http://www.amazon.com/B009NB8WR0
Other Disk: Western Digital WD1002FAEX Caviar Black 1 TB SATA III 7200 RPM
http://www.amazon.com/B0036Q7MV0
Power Supply: Seasonic 80Plus Power Supply M12II 620 BRONZE
http://www.amazon.com/B003HE260I
Optical Drive: Samsung 24x SATA DVD¡ARW Internal Drive 224BB/BEBE
http://www.amazon.com/B003HE260I
Wifi Card: TP-LINK TL-WDN4800
http://www.amazon.com/B007GMPZ0A
Already Owned
DELL ST2420L Display
They're not selling these anymore.
IMPORTANT: The new revision of GTX 780s (GK110B) is not OpenGL compatible with OSX 10.9.1 and above. Mine is working because its the GK110 version.
Note:
-I couldn't get the HD4600 to play nice with the GTX780 for some reason so I disabled it.. But hey who needs it when you've got a GTX780.
​
Installing OSX 10.10.3 Guide - 28th June 2015
What Works (tested)
- Sleep (audio works after sleep too)
- USB 3.0
- Audio (front port and rear green port)
- FakeSMC Plugins + HWMonitor
- Wifi
- Bluetooth
What Doesn't Work
- Nothing so far
Installation Instructions for OSX 10.10.3
A) Initial Bios Configuration
1. Update the motherboard's BIOS to version F8m via the instructions in the post below. You need to use F8m to get a stable system up and running. If you're on newer versions, I am uncertain if they'll work for you. If possible, try to get it downgraded to F8m.
2. Enter the Bios and Press F2 to load the Classic View
3. Press F7 to load optimized default values then proceed to change it.
3.1. Under Peripherals > xHCI Mode, change it to AUTO
3.2. Under Peripherals > xHCI Hand-OFF, change it to ENABLED
3.3. Under Peripherals > EHCI Hand-OFF, Change it to Enabled
3.4. Under Peripherals > Internal Graphics, Change it to Disabled.
3.5. Under Peripherals > Init Display First, change it to the PCIe slot that you placed your graphics card in.
3.6. Under Power Management > Wake on Lan, change it to Disabled.
3.7. Under BIOS Features > Boot Options, change it to your boot disk but pick the one that starts with P2 or some number like that.
- Do not select the UEFI version else you will get the missing operating system error.​
4. Save and Exit Bios.
B) Follow the guide here to get OSX Installed
1. Follow the installation guide here for 10.10.3 by tonymacx86:
http://www.tonymacx86.com/yosemite-...-x-yosemite-any-supported-intel-based-pc.html
To boot from USB into installation, I did not need to include any boot flags.
However after installation and the first reboot, I had to include -x to boot into safe mode.
​
2. MultiBeast Configuration
1) Download Multibeast 7.3.0 from here:
http://www.tonymacx86.com/downloads.php?do=file&id=259
2) Follow this configuration (As you will have noticed there's no audio selected. This will be done below.)
Note:
- The TRIM Enabler is only if you have an SSD
- The WIFI card should work by default
- 1080p display is if your monitor supports that resolution and you'd like to see a higher resolution boot screen, otherwise completely optional​
3) Download Multibeast 6.2.2
http://www.tonymacx86.com/downloads.php?do=file&id=224
4) Run
Multibeast 6.2.2
and check Realtek ALCxxx/Without DSDT/ALC898
ONLY!
5) Cold restart your computer. (Do not select "Restart". Select "shutdown" and then manually turn the computer on again)​
3. Reboot!
See if your installation works by rebooting! If all goes well, you should have had no need to include any boot flags.​
Super Basic Troubleshooting
- Try booting with -x and -v, if you make it in, try repairing disk permissions via disk utility. That helped me a couple of times.
- Boot Zero Error:
Link
- If you have random freezes: Link
[/INDENT]
Updating BIOS to F8m
1) Update your BIOS to F8m
here
. Credits to
Short
. Thanks a whole lot mate.
- Do not use the official version from the gigabyte website. They are version F8 and F9. Stay away from those. It is IMPORTANT that you use F8m.
- Download the file from mediafire and put in into a FAT32 USB Flash Drive.
- Go into the BIOS, and load Q-Flash (found at the "Save and Exit" screen), and select the F8m bios
- After it's done updating, make sure you Load Optimized Default Values and follow the guide above to set up your bios correctly​