Hey there guys!
Got a weird one for you. When I start up my mac my screen sometimes comes up with a fuzzy rainbow effect as shown in the following images. Sometimes it fixes itself and other times I need to turn off the screen and turn it back on to rectify the problem.
BENQG2412HD is the monitor
I've had the same problem with a different video card so it leads me to believe it might very well be something to do with the screen, perhaps a setting or profile? Is there anyway to purge the profiles or am I on the wrong track and this is a problem you've seen before?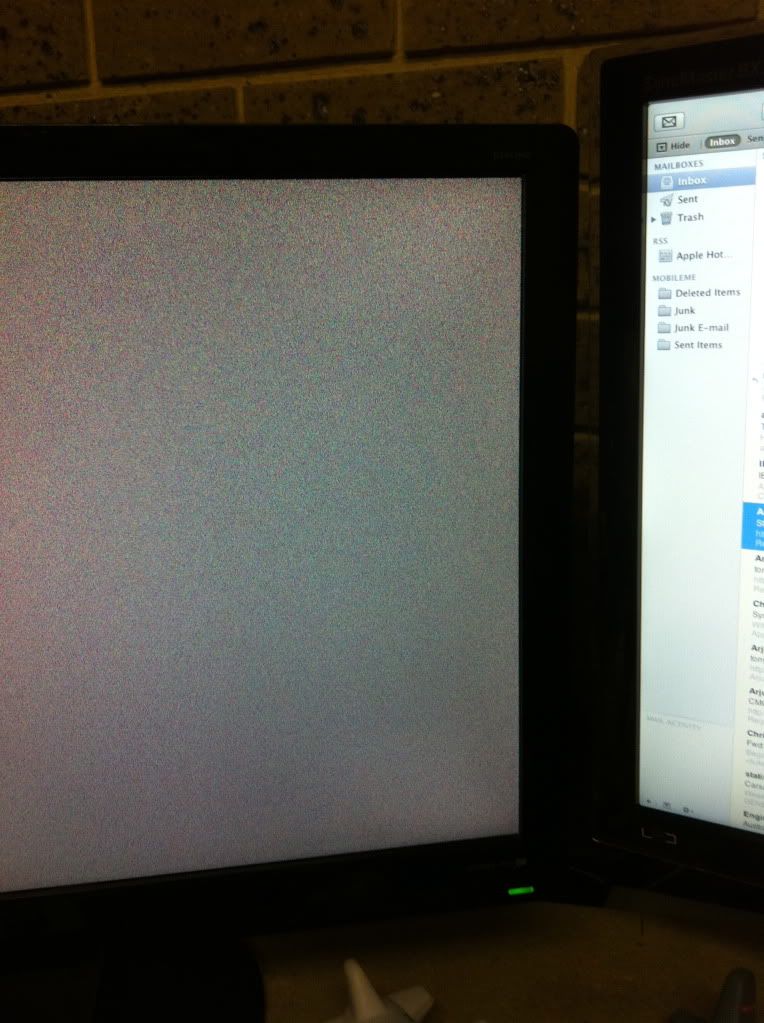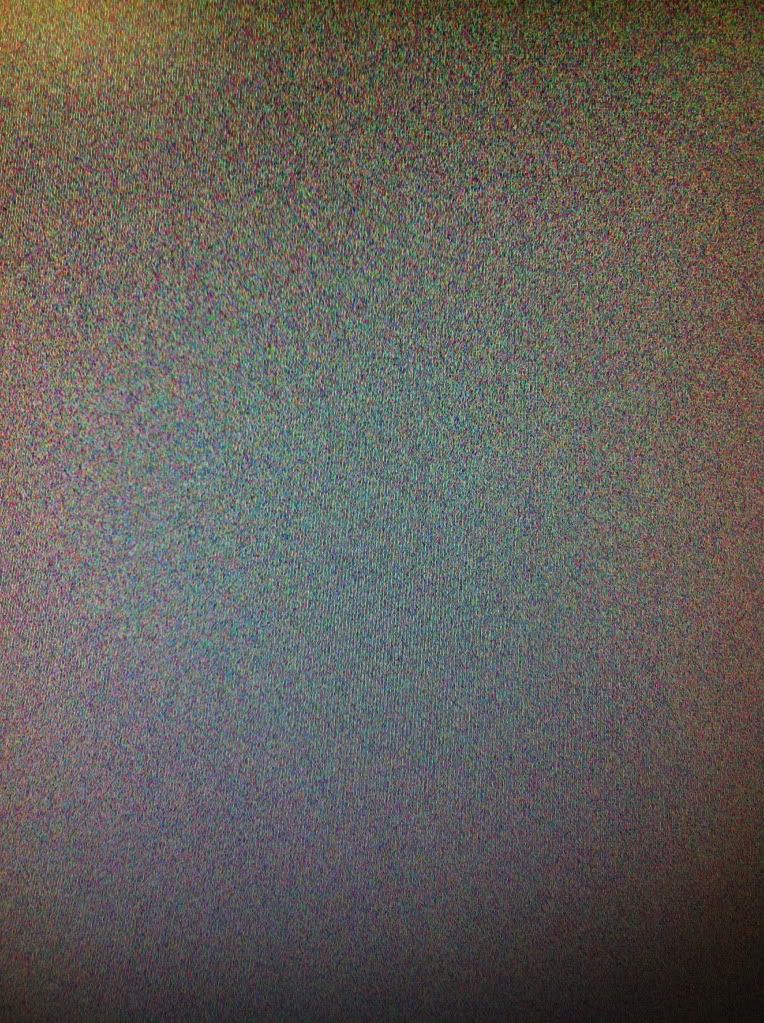 PS. It happens if its alone as a single screen or in a dual screen environment.