Hello my name is David.
My first computer ever was a Yosemite Powermac G3. It had a whopping 350MHz G3 processor, 1/2 gig of RAM, a Rage 128 GL and 40 GB hard drive. I got this upgraded computer in 2003 for christmas and was absolutely fascinated by it and its OS X 10.3 operating system. That computer is long gone. After that computer I was on the Windows platform with DELL, eMachined, HP and currently a custom built PC that I built just over a year ago. That PC is called DARKBLOOD and can build log for that system can be found here. I came across a Sawtooth Powermac G4 at my college and was intrigued by it. I googled the Powermac and came across Macbane and I instantly knew what I wanted to do. So I aquired the G4 from the school and I am starting my journey. I am going to put my PC into that case. My PC's motherboard is a Maximus V Formula which is E-ATX. As I'm not in a position that I could buy new parts for this build I'm going to have to work with what I have.
This is the current state of my PC.
i7 3770K 32GB Corsair Vengeance 1600 @ 4.6 GHz and 1866 MHz
GTX 780 3GB Reference
XFX 1050W PSU
120GB Samsung 840 SSD with Windows 8.1
3TB Seagate for Storage
250 GB Seagate with OS X 10.10.0 Yosemite (2TB Seagate Hybrid on the way, will clone it)
Cooler Master Storm Trooper with window.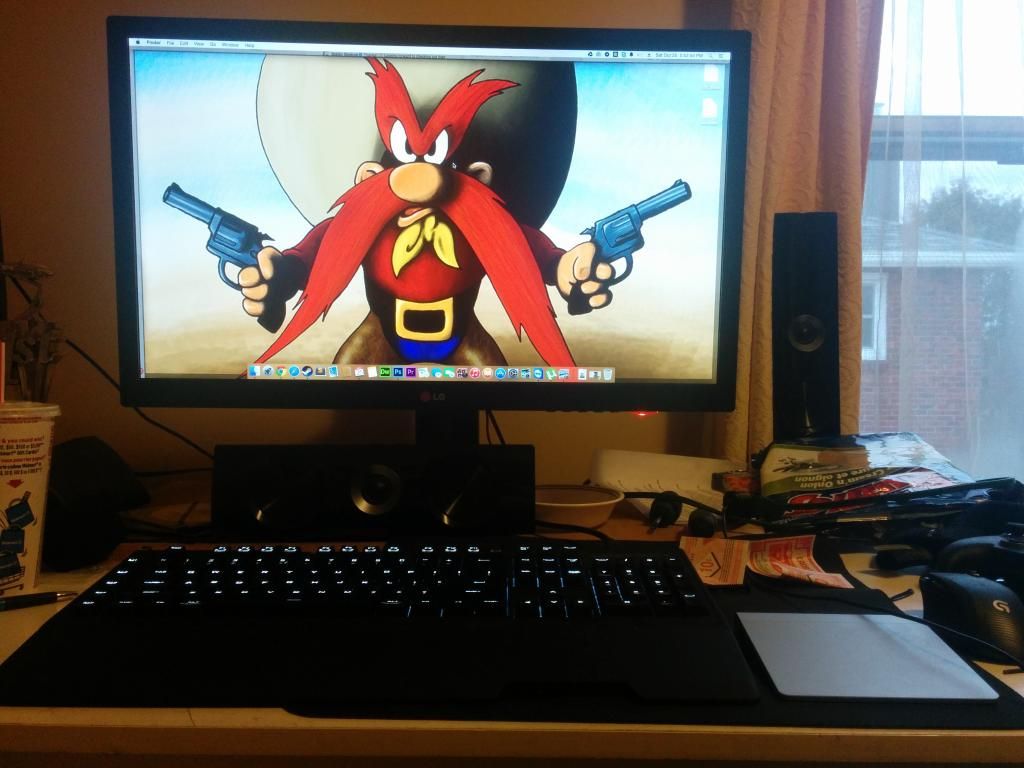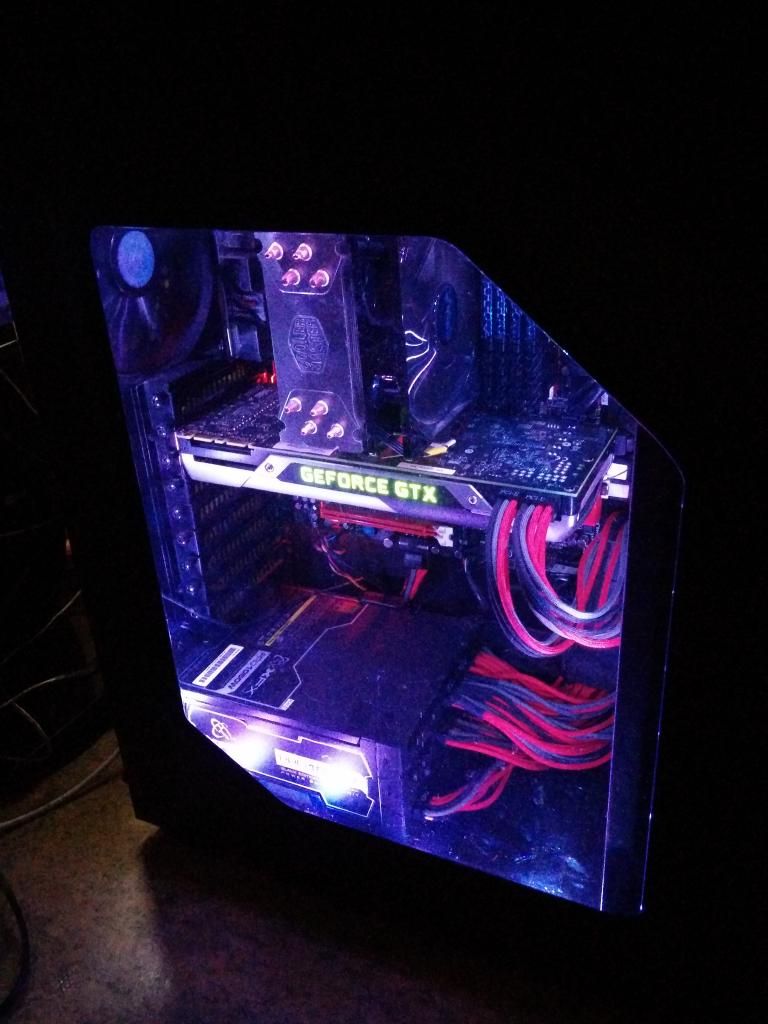 This is the G4 that will be converted.