I'm running 10.11.1 with a 980 Ti and I've been trying to isolate the problem of why the plugin won't render. In my logs I see a bunch of issues with CI (core image) which this plugin makes heavy use of.
I need someone who is also using a Maxwell chip (
GeForce GTX 750, 750 Ti, 950, 960, 970, 980, 980 Ti, and TITAN X)
and using Final Cut Pro to test this same problem.
Download the plugin by installing FXFactory ( a free plugin database and installer).
Once you've installed FXFactory look for Dashwood Cinema by choosing Catalog at the top and scrolling down ( about 3/4 of the way down). You can then install as a trial, Stereo3D Toolbox.
Once installed, Run Final Cut Pro. It will ask you to close the program so the changes can take effect. Go ahead and do that, then run it again.
Then take any clip you have, doesn't need to be 3D. Duplicate it, so you have 2. Select both of them and right click, select Make Compound Clip.
Double click the compound clip to open below.
Then drag one under the other, like this.

Then find the Dashwood Cinema plugin on the right.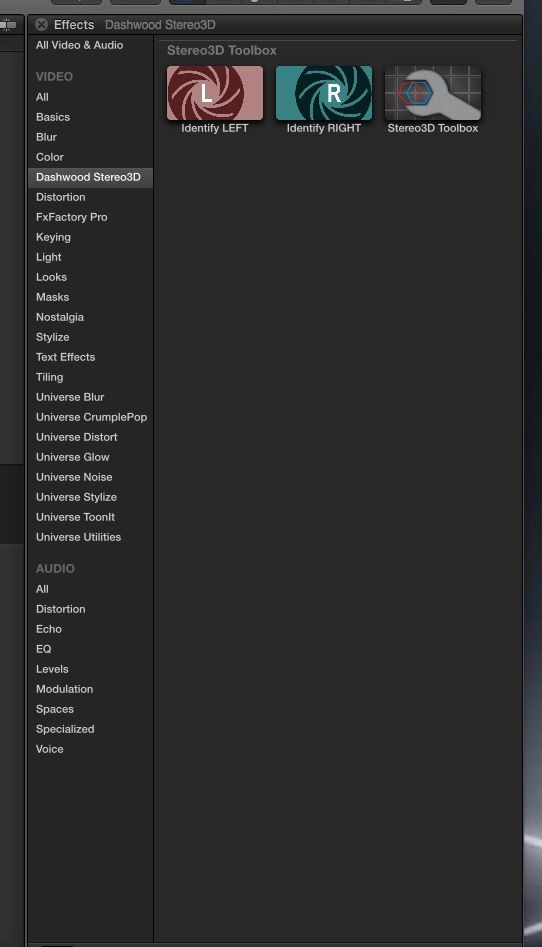 Now in your compound clip, choose the "Identify Left" plugin and apply it to the one you want to be left. I usually do the top, but it doesn't matter. Choose "Identify Right" plugin and apply it to the other. You should get your orange line and if background render is on it should render without a problem.
Next, create a new project. And take your compound clip and add it to the timeline. Then apply the 3D Toolbox plugin to your clip.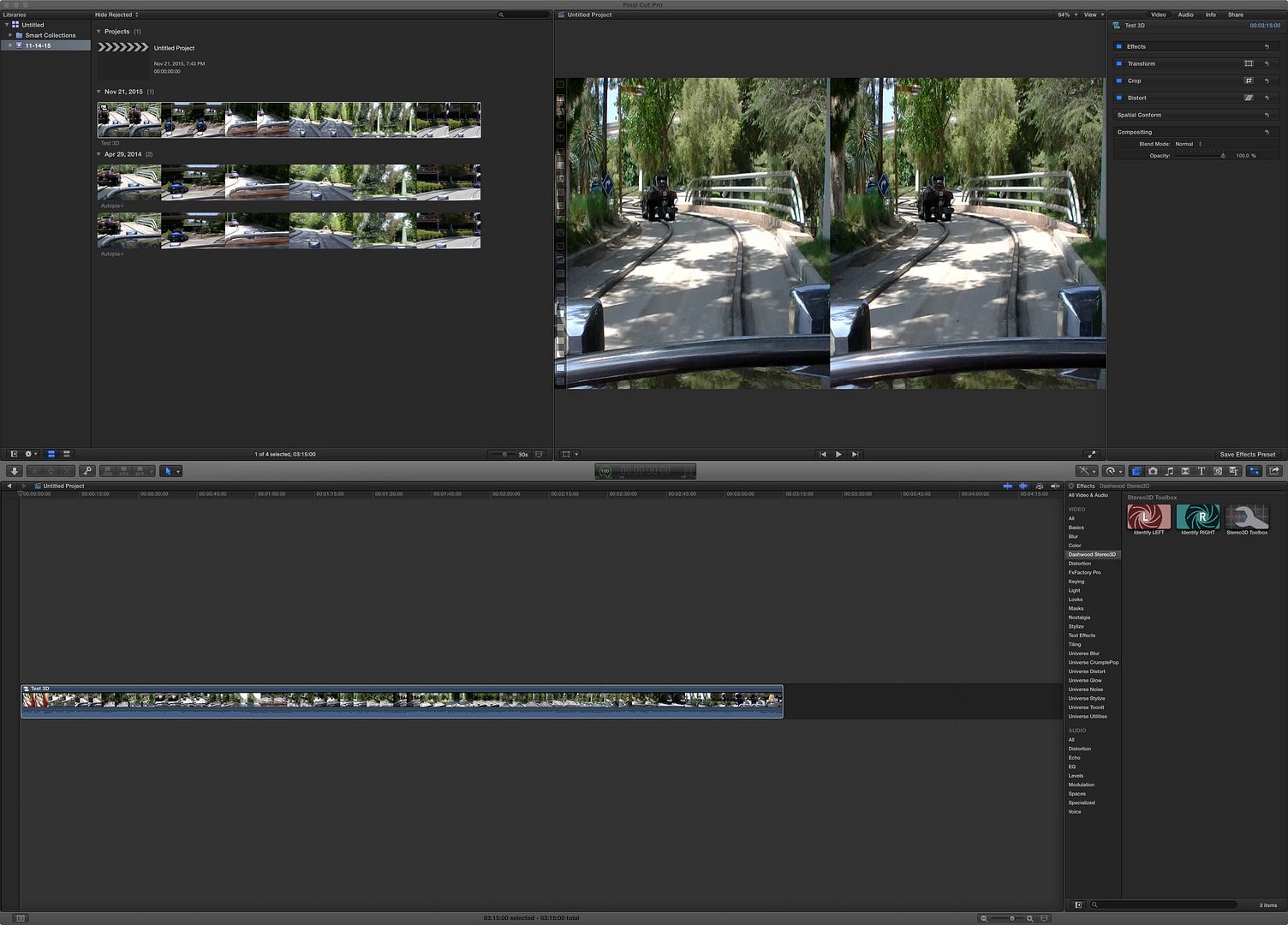 What happens on mine and what should happen on yours if my suspicion is correct is that you'll get your orange render line and it will sit there and not render, never moving from %0. It will also freeze off and on. Don't worry, you'll be able to change libraries by holding down Option while you launch Final Cut Pro the next time. Then you can choose whatever library you were working on.
Please post your results with what card you're running.