ManHands' Sandy Build: i7-2600K - GA-Z68XP-UD3 - HD 6870
ManHands' Sandy Build:
i7-2600K - GA-Z68XP-UD3 - 16GB RAM - HD 6870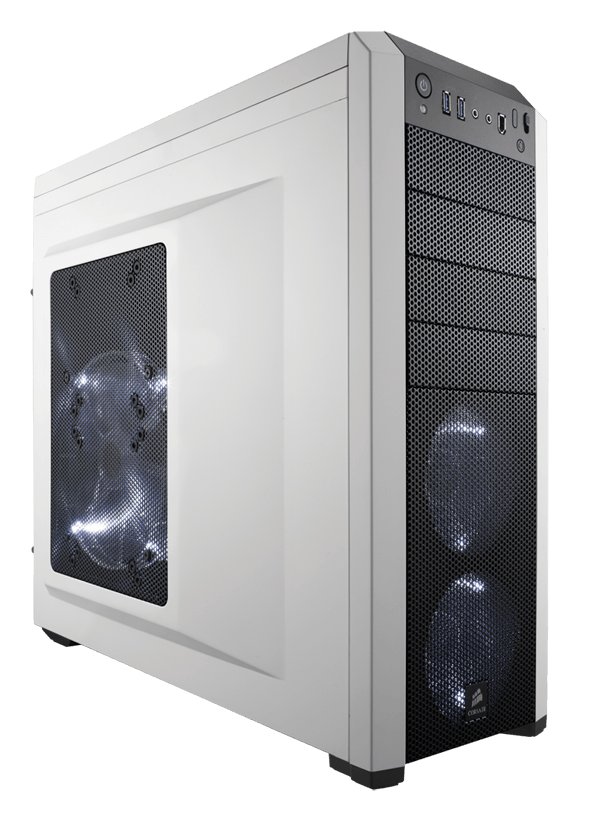 Mac OS X version 10.9.2 Mavericks
https://itunes.apple.com/us/app/os-x-mavericks/id675248567?mt=12
GIGABYTE GA-Z68XP-UD3 LGA 1155 Intel Z68 HDMI SATA 6Gb/s USB 3.0 ATX Intel Motherboard
http://www.newegg.com/Product/Product.aspx?Item=N82E16813128512
GIGABYTE GV-R687OC-1GD Radeon HD 6870 1GB 256-bit GDDR5 PCI Express 2.1 x16 HDCP Ready CrossFireX Support Video Card with Eyefinity
http://www.newegg.com/Product/Product.aspx?Item=N82E16814125357
Intel Core i7-2600K Sandy Bridge 3.4GHz (3.8GHz Turbo Boost) LGA 1155 95W Quad-Core Desktop Processor Intel HD Graphics 3000 BX80623I72600K
http://www.newegg.com/Product/Product.aspx?Item=N82E16819115070
COOLER MASTER Hyper 212 EVO RR-212E-20PK-R2 Continuous Direct Contact 120mm Sleeve CPU Cooler Compatible with latest Intel 2011/1366/1155 and AMD FM1/AM3+
http://www.newegg.com/Product/Product.aspx?Item=N82E16835103099
LG Black 12X BD-R 2X BD-RE 16X DVD+R 12X DVD-RAM 10X BD-ROM 4MB Cache SATA Internal 12X Super Multi Blue with 3D Playback Blu-ray Disc Rewriter WH12LS38 LightScribe Support - OEM
http://www.newegg.com/Product/Product.aspx?Item=N82E16827136239
CORSAIR Vengeance 16GB (4 x 4GB) 240-Pin DDR3 SDRAM DDR3 1600 (PC3 12800) Desktop Memory Model CMZ16GX3M4A1600C9
http://www.newegg.com/Product/Product.aspx?Item=N82E16820233143
Corsair Carbide Series 500R White Steel structure with molded ABS plastic accent pieces ATX Mid Tower Computer Case
http://www.newegg.com/Product/Product.aspx?Item=N82E16811139010
CORSAIR Enthusiast Series TX750 V2 750W ATX12V v2.31/ EPS12V v2.92 80 PLUS BRONZE Certified Active PFC High Performance Power Supply
http://www.newegg.com/Product/Product.aspx?Item=N82E16817139021
OCZ Agility 3 AGT3-25SAT3-120G 2.5" 120GB SATA III MLC Internal Solid State Drive (SSD)
http://www.newegg.com/Product/Product.aspx?Item=N82E16820227726
Already Owned
3 x HITACHI Deskstar 5K3000 HDS5C3030ALA630 (0F12460) 3TB 32MB Cache SATA 6.0Gb/s 3.5" Internal Hard Drive -Bare Drive
http://www.newegg.com/Product/Product.aspx?Item=N82E16822145561
2 x Acer S231HLbid Black 23" 5ms HDMI LED-Backlight LCD monitor Slim Design 250 cd/m2 ACM 12,000,000:1 (1000:1)
http://www.newegg.com/Product/Product.aspx?Item=N82E16824009255
Logitech Wireless Solar Keyboard K750
http://www.amazon.com/Logitech-Wireless-Solar-Keyboard-K750/dp/B004MF11MU/ref=sr_1_1?ie=UTF8&qid=1327963986&sr=8-1
Logitech HD Pro Webcam C910
http://www.amazon.com/Logitech-HD-Pro-Webcam-C910/dp/B003M2YT96/ref=sr_1_1?s=electronics&ie=UTF8&qid=1327965554&sr=1-1
Apple Magic Mouse
http://www.amazon.com/Apple-MB829LL-A-Magic-Mouse/dp/B002TLTGM6/ref=sr_1_1?ie=UTF8&qid=1327964048&sr=8-1
IOGEAR USB 2.1 Bluetooth Micro Adapter (GBU421)
http://www.amazon.com/IOGEAR-Bluetooth-Micro-Adapter-GBU421/dp/B0018O9JIG/ref=sr_1_1?ie=UTF8&qid=1327964094&sr=8-1
Mini DisplayPort to DVI Female Adapter Cable for Apple Macbook, Macbook Pro, iMac, Macbook Air, Mac Mini Laptop
http://www.amazon.com/DisplayPort-Female-Adapter-Macbook-Laptop/dp/B003BHHIA4/ref=sr_1_2?s=electronics&ie=UTF8&qid=1351477450&sr=1-2
Comments:

EDIT: I've done a clean install of 10.9.2. This may be my last OS upgrade, as I'm going to concentrate on a new build with new (and faster!) components. I will still however, maintain this thread.
I chose the MB and case based on future expansion options, but still at an average price. I needed enough room for one video card, one optical drive (with room for another), and plenty of SATA ports for hard drives. I use the OCZ SSD as my boot drive, one of the 3 TB hard drives for my home folder, and the other two 3 TB drives set-up in a 6 TB raid used as a Time Machine backup. Make sure to use the Intel controller SATA III ports instead of the Marvell ports if you're using a SSD. I've tried both, and there's a noticeable speed difference.
The IOGear Bluetooth adapter identifies in OS X as built-in, so you can use the System Preferences pane for Bluetooth. I originally plugged in the adapter to one of the rear USB ports, but wasn't getting a good response from the Magic Mouse. I've since starting using a USB extension cable, and all is good now. I don't put the computer to sleep, so I can't elaborate on any sleep/wake-up issues.
I've OC'd it to 4.2 Ghz using this
THREAD
. I have a pull and push fan set-up with the Hyper 212 EVO. The push fan is offset about half an inch (to make room for the RAM module). Both are hooked up via a Y cable to the CPU fan connector. Attached below is the custom SSDT for this overclock. My turbo states look like this in the BIOS.
1 Active Cores - 43
2 Active Cores - 42
3 Active Cores - 42
4 Active Cores - 42
In order to use both monitors, I had to use an adapter. I went the route of using a DVI cable for both monitors, with one using the DVI to mini DisplayPort adapter. The Acer S231HL monitors have a known HDMI issue with Windows 7. There are black borders around the image even though resolution is set to 1920 x 1080.
MultiBeast 6.2.1 Configuration
​
​
Geek Bench​
USB 2.0 Device on 3.0 port

USB 3.0 Device on 3.0 port