NOT WORKING
SD Card Reader (Use USB adapter )
Hibernation
Nvidia Graphic Cards
Fingerprint Reader
Thunderbolt HotPlug
REQUIREMENTS
Fresh installation
One working OSX environment
​
Whole disk available (No partitions)
Knowledge in PLIST edition​
Backup Made (EVERYTHING WILL BE ERASED)
Latest BIOS version
4k sector patch NVME
WIFI CARD DW1560 (EFI FOLDER CONTAIN PATCH FOR THIS CARD ONLY)

​
1 - CREATE USB
Download High Sierra from AppStore
Plug in your USB Key (16GB or More)
Format it with Disk Utility and name it « MyVolume »
Launch Terminal and type : sudo /Applications/Install\ macOS\ High\ Sierra.app/Contents/Resources/createinstallmedia --volume /Volumes/MyVolume
Mount the EFI partition /MyVolume/EFI/ with Clover Configurator (See in the EFI Folder)
Copy the entire EFI folder linked to the post to /MyVolume/
2 - BIOS SETTINGS

MAKE SURE EVERYTHING IS CORRECT BEFORE CONTINUE OR IT WILL FAIL ON BOOT !
​
System Information
Check that Video Memory is already

64MB

Advanced Boot Options (

all off)
System Configuration
SATA Operation (AHCI)
Drives

(all on)

SMART Reporting

(on)

USB Configuration

(all on)

Dell Type-C Dock Configuration

(on)

Thunderbolt Adapter Configuration

(all on, no security)

USB PowerShare

(on)

Audio

(all on)

Touchscreen

(on)

Miscellaneous Devices (all on except SD Card Reader)
CPU XD (on)
Secure Boot
Secure Boot Enable (

disabled)
Intel Software Guard Extensions
Intel SGX Enable (Software-Controlled)
Performance
Power Management
(USB Wake Support = off)
(Wake on Dell USB-C Dock = on)
Wake on WLAN (off)
Block Sleep (off)
Virtualization Support
3 - BOOT PROCESS
Start your computer and press F12 to open the boot menu
Boot from your USB Key
Select the "Installer from (Your usb key)"

(Verbose mode is enable by default to see what's going on if it fail)
-----------------------------------------------------------------------------------------------------------------------------------------



WAIT !

EVEN IF YOU THINK THAT THE LOADING BAR IS STUCKED IT COULD TAKE 5MIN TO LOAD ENTIRELY

IF IT FAIL SEE THE REHABMAN GUIDE BEFORE ASKING QUESTION
https://www.tonymacx86.com/threads/readme-common-problems-in-10-13-high-sierra.233582/
IF YOU CAN'T BOOT YOU CAN TRY TO USE A FAKE IG-PLATFORM
GO TO THE CLOVER OPTION IN THE GRAPHIC PARTS AND USE A FAKE IG-PLATFORM SUCH AS 34567898764
----------------------------------------------------------------------------------------------------------
​
4 - INSTALLATION
- Once arrived on the installation screen
- Open Disk Utility and Erase your Main Hard Drive and format to : MacOS AFPS (not encrypted)
- Go back to the installer continue and choose your Formated Hard Drive to install MacOS.
- The computer will reboot after about 2 min
- Press F12 to choose your usb key and hit ENTER

(YOU COULD HAVE 2 CHOICE DURING THE REBOOT : INSTALLER ON "YOUR DRIVE NAME" OR PRELOADER "YOUR DRIVE NAME". You have to use "Installer on your "drive name" in case it FAIL select the OTHER OPTION.
You will have to do this twice if I remember correctly.​
BE CAREFUL YOU HAVE TO ALWAYS BOOT ON YOUR USB KEY BECAUSE CLOVER IS NOT YET INSTALLED ON THE SYSTEM, SO PRESS F12 ON EVERY REBOOT AND CHOOSE YOUR USB KEY UNTIL CLOVER PROPERLY INSTALLED
​
5 - POST INSTALLATION
- Open Kext Wizard in My EFI folder
- Click on installation tabs browse kext and select ALL THE KEXT IN USB/EFI/CLOVER/KEXT/OTHER
- Make sure that the destination drive is your MAIN HARD DRIVE and press INSTALL
- Once done go to MAINTENANCE TAB and select the radio button for System/Library/Extensions and press EXECUTE.



6 - RESTART WITHOUT USB
- Disconnect your usb and reboot normally, everything should work properly now.


!!! CONGRATULATION YOU DID IT
!!!


if not...

Give us enough clear information in the comments section so we can help you to have this laptop working.

A BIG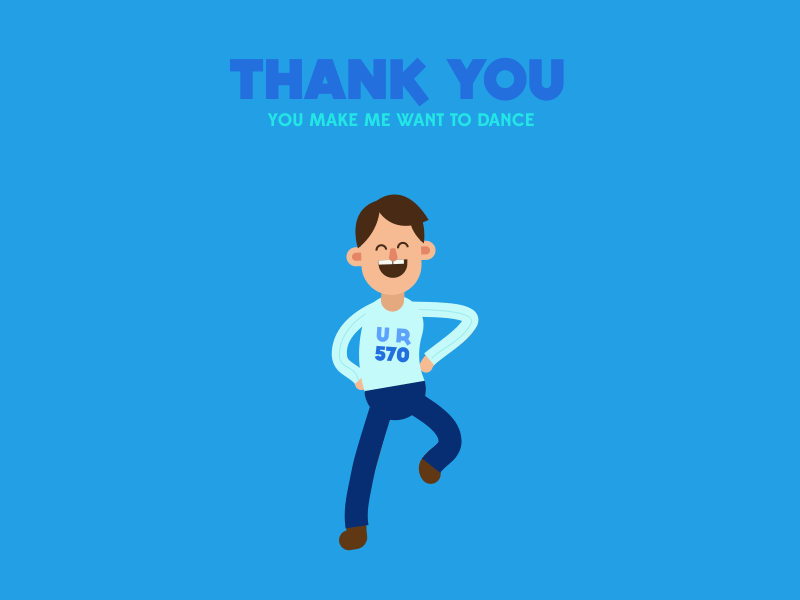 TO
​
Dell for making this laptop
Apple for Mac OS
RehabMan for so many detailed posts, enormous collection of SSDT files, kext development, and being overall incredibly helpful throughout this whole process
KNNSpeed for this amazing guide
Pike R. Alpha for his in-depth blog and the 0xE2 patch (among being the source of many other developments and patches)
The Clover team for the Clover bootloader
netkas, kozlek, and Slice for FakeSMC
wmchris for his initial XPS 9550 write-up
Jonny4911 for posting his 9560 setup and his version of the AudioFix folder
syscl for a lot of work into the XPS 9360 and his build of VoodooPS2Controller
darkhandz for his XPS 9550 repo
toleda and goodwin_c for audio, ALCPlugFix
goodwin_c for HWP
dpassmor for the Thunderbolt/USB-C ExpressCard trick
vit9696 for Lilu and AppleALC
PMHeart for CoreDisplayFixup
lvs1974 for NvidiaGraphicsFixup
darkvoid for Wi-Fi patches
filequit for the 5GHz global channel bonding patch
denskop for the "Boot Graphics Glitch" patch
netkas, kid2010, and syscl for the Thunderbolt 3 blacklist bypass patch
AND ALL THE OTHER THAT I DIDN'T QUOTE BUT WHO CONTRIBUTED TO MAKE THIS DREAM HAPPENED !

​
Last edited: