Disable built-in Atheros Bluetooth in 10.10
Hi,
I've just migrated from Chameleon to Clover and upgrade to 10.10. For now, I cannot disable Atheros bluetooth anymore.
In 10.9.x with Chameleon, it is as simple as deleting IOath3kfrmwr.kext and rebuild cache. With clover, I do not see this kext anymore in S/L/E, not sure how to do the equivalent task.
FYI, in System info, it recognizes two Bluetooth hosts
- Bluetooth USB Host Controller //This is the built-in atheros BT card
- Broadcom USB Bluetooth 4.0 Controller (Dongle BT) //This is my external BT USB
So I think it's not my USB problem.
Thanks in advance,
==========================
Solution
- Remove IOath3kfrmwr.kext or BTFirmwareUploader.kext in S/L/E. Then rebuild cache
- Open your laptop and tape 2 adjacent pins (36 and 38) on the Atheros card as the image below. You can see the text
D+
on the top of two pins.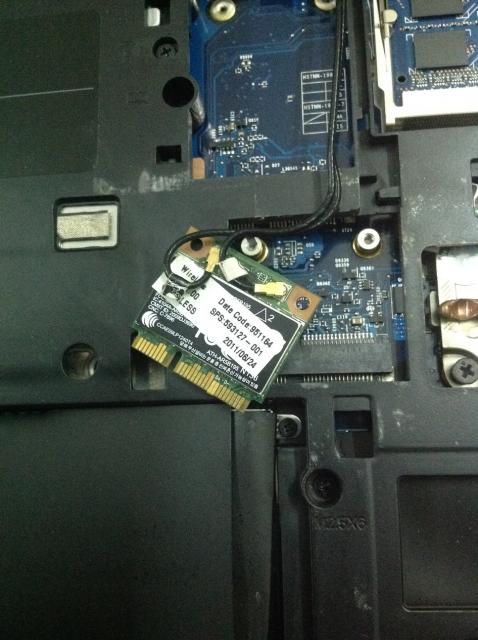 It is hard to see in a small image, you can click on my image link and zoom to see the pins and "D+"
After that, re-assemble Atheros card in laptop and crappy Atheros Bluetooth will not bother us anymore.
For more info, here is the pin spec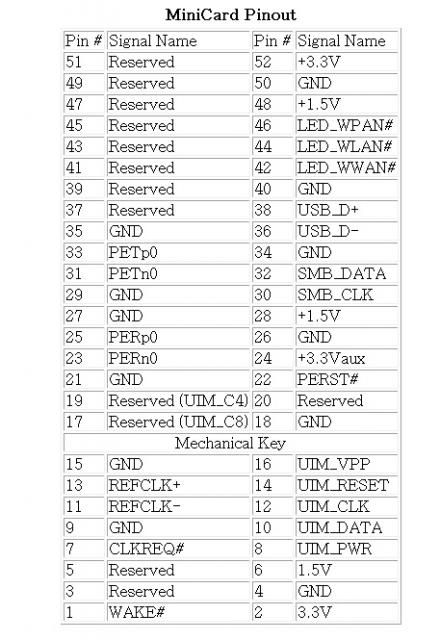 As you can see, two pins 36 and 38 are used USB_D+ and USB_D-.
Thank you, Rehabman for the suggestion and timohour for small guide and pin spec at
this post
Last edited: