This!, this is seducing me, (via TomsHardware and I don't mean Tom is seducing me, that would be silly, let's stop there, and back to script!). I'd never heard of 'Thin Mini-ITX platform' before!, the H610 Pro has a Intel LGA 1700 Socket and low profile ram. But what excited me the most, was the onboard LVDS connector and the M.2 slot (E key).
@phunguss
, isn't that the same as what's onboard the H110MSTX ?.
Couldn't fit 1 X Speaker Header, 1 X SPI TPM Header (14-1pin) and 1 X 10-1pin System Panel Header into the screenshot below.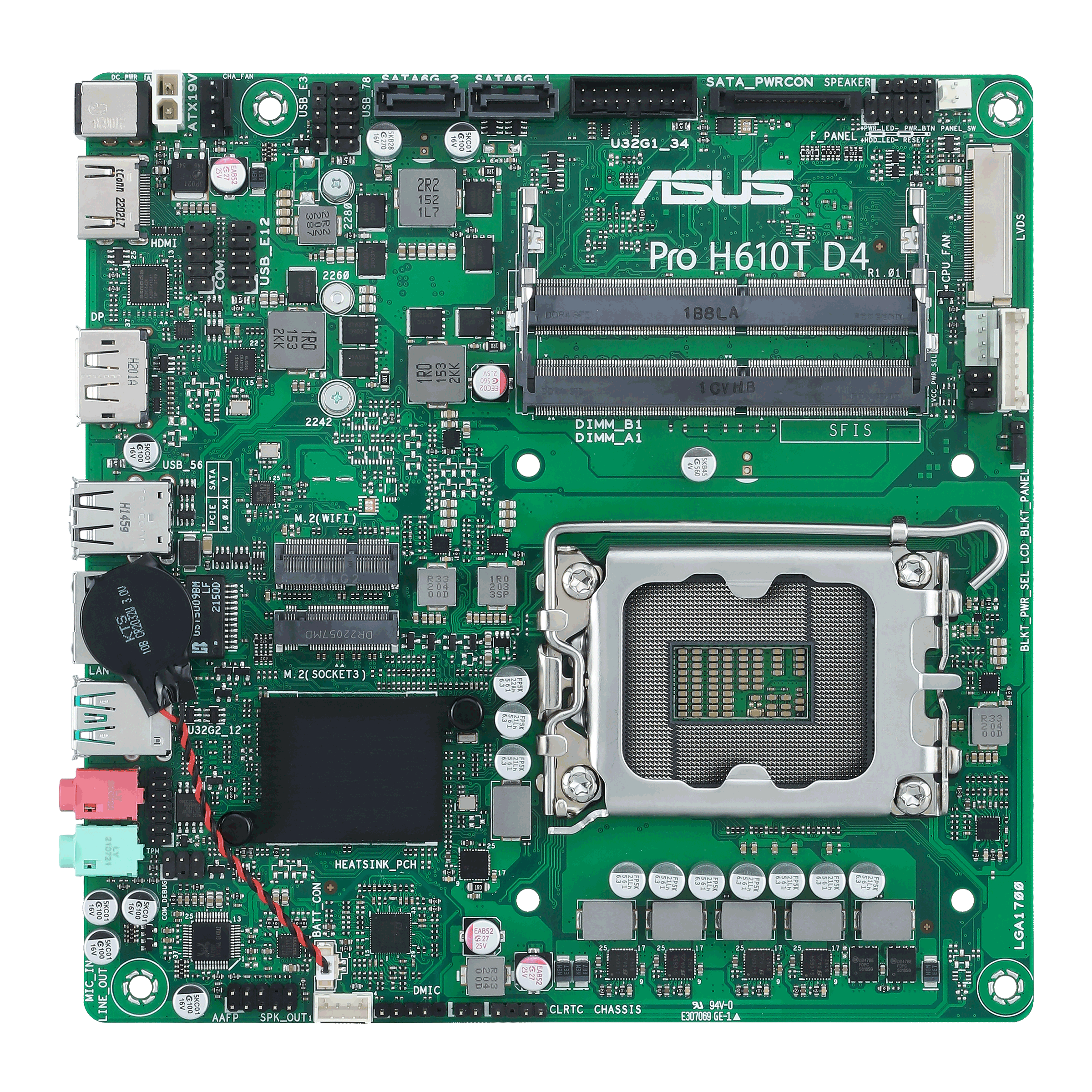 The ASUS Corporate Stable Model (CSM) program is designed to provide stable motherboards to any scale of businesses with up to 36-month supply, EOL notice & ECN control, and IT management software – ASUS Control Center Express.
www.asus.com