Hi there - this is my first post, so hopefully I've put it in the right place.
I've been using Hacintoshes for a year now, and I thought it was time to post something
. This is my 2nd Hacintosh, the first being a full ATX gaming rig - but I thought it was time for something a little less PC and more Apple.
Starting with the board - I got the Intel DH61AG motherboard with an i3-3225 CPU (55w TDP), 4GB Ram, 128GB mSATA SSD, half mini PCIe Wifi and an external Dell laptop power supply. It's all been working well with Mavericks (apart from sound for some reason) without a case, but a few Googles confirmed that thin mini ITX boards fit into the newer Apple MacMini chasis.
Luckily, I was able to find one on eBay last week - it's a 2010 model, with a CD drive slot. Would've prefered one without, but I just wanted to give this a go, and give my little Hac a home. There's not much information about fitting a mini ITX board into these cases - I've seen a few posts on different sites, including this one, but a lot of the pics are missing - so I thought I'd document it as I went along, in case anyone else wanted to try it, or had questions. I have some questions of my own, which I'll put at the end - but this is what I've got so far...
As I've already shorted out one of these boards, I took no chances with this one. I started out coating the inside of the chasis with electrical insulation tape - 3 layers in total.
My initial attempts at inserting the board showed the heatsink didn't quite fit with the right side mount - so this was removed (requires sanding, it's really sharp).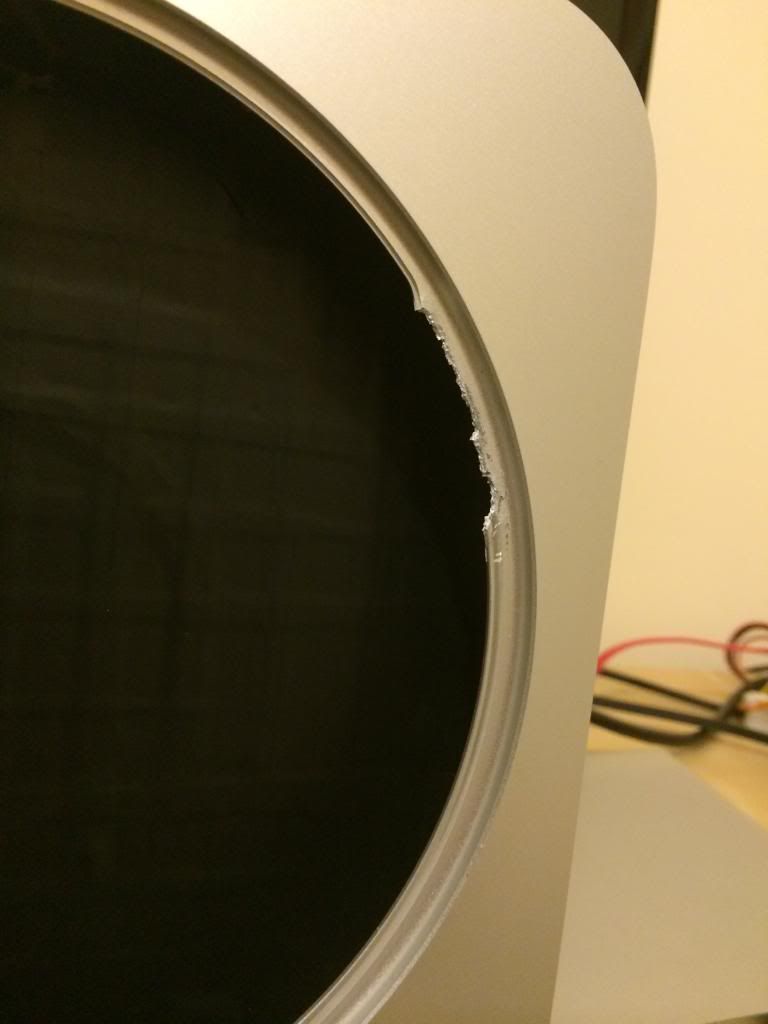 Inserting the board - fits well...
One of the heatsink mounts also needed to be removed (this is a Silverstone 23mm heatsink), so it fit snugly. With my genius, I removed the wrong one - hence 2 missing in the pic
The heatsink mount under the board was a little too thick, so I removed the screws in the corners so I still had something to screw the heatsink into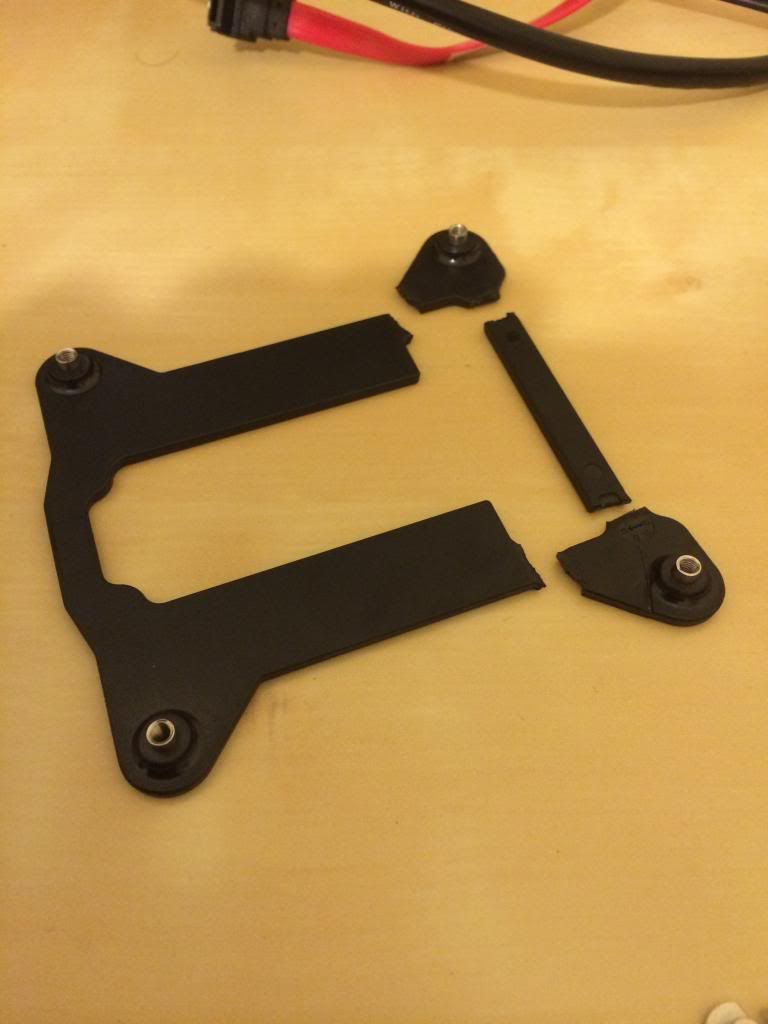 Heatsink screwed in place
Sticks out a little bit, which I was expecting
All working
Ok, so to sum up... this is a great case for this board. Fits well, the ports at the back look like they should be there and overall it does feel more like an Apple product than any Hacintosh I've used. But I'm not totally satisfied with that heatsink and I was wondering if anyone had any suggestions.
Mainly due to the fact the mount it screws into doesn't fit in the case, means that it doesn't really screw in properly. I'd also prefer something that doesn't protrude out the bottom of the case, but this was the lowest profile heatsink I could find (23mm). Aparently this CPU can run ok in a fanless chasis, so I'm thinking maybe a laptop cooler would work better - more like the real MacMini. Again, I've seen a few posts on this site linking to suggestions, but the links don't go to current listings.
Anyone have any tips?
EDIT: been testing with the fan unplugged, and the temp only increases 20degrees, to 58 - from an avg of 38 with the fan running. Looks like using a heat sink with a laptop ducted fan might work.
Additionally, it looks like fan control might have issues on the motherboard, as the fan speed and CPU temp in the BIOS is a bit sporadic. It also defo sounds like the fan is on 100% when it's running, which I realise is common thing with Hacintoshes - but just wondering if anyone else has had similar with this board? I've had a search around - sounds like a BIOS update is the most likely cause - but mines defo upto date.